Cryptocurrency Fraud , Cybercrime , Fraud Management & Cybercrime
Feds Announce Silk Road Cryptocurrency Haul
Real Estate Developer Stole 50,000 Bitcoins From the Dark Web Emporium a Decade Ago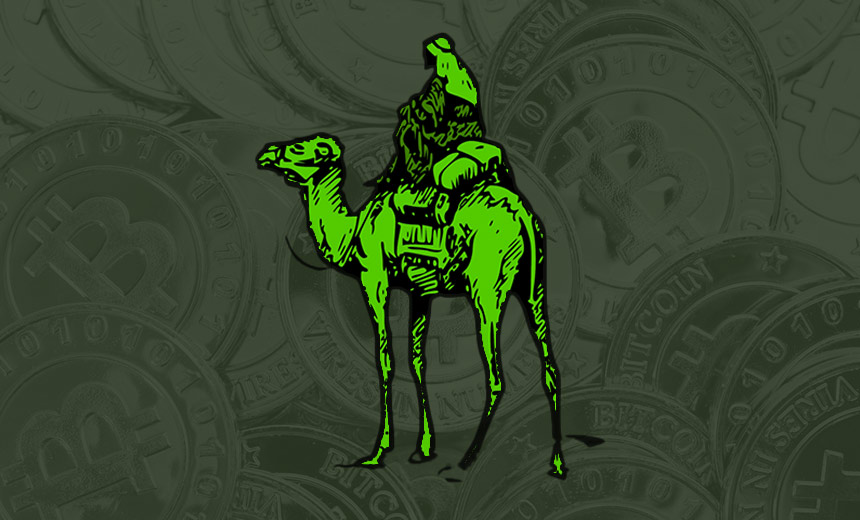 A Georgia property developer who, a decade ago, stole about 50,000 bitcoin from cybercrime dark web site Silk Road pleaded guilty Friday to wire fraud, leading federal prosecutors Monday to request the cryptocurrency's formal seizure from convicted Silk Road proprietor Ross Ulbricht, aka the "Dread Pirate Roberts."
See Also: OnDemand | Understanding Human Behavior: Tackling Retail's ATO & Fraud Prevention Challenge
Court filings show James "Jimmy" Zhong, 32, in 2012 exploited a flaw in the Silk Road cryptocurrency wallet triggered by rapid, millisecond withdrawals. He stole about $577,000 worth of cryptocurrency, based on a table of historical bitcoin value. After splitting up the stolen funds in a bid to obfuscate their origin, Zhong kept the bitcoin on devices stored in an underground floor safe and a "single-board computer" kept inside a popcorn tin in a bathroom closet underneath a pile of blankets.
At least that's where an IRS criminal agent found them during a Nov. 9, 2021, raid on Zhong's Gainesville, Georgia, house that also turned up more than $500,000 in cash, apparently precious metals and 25 physical bitcoin tokens known as Casascius coins worth approximately 174 bitcoin. At the time of the federal raid, the recovered stolen cryptocurrency was worth $3.36 billion, which the Department of Justice says was then the largest federal seizure of cryptocurrency and remains the second-largest financial seizure ever. The recovered cryptocurrency is now worth approximately $1 billion.
Zhong took a plea deal requiring him to forfeit the stolen bitcoin, the cash and the contents of his safe, as well as his 80% stake in RE&D Investments, a Memphis, Tennessee, real estate concern that's been fighting a creditors' lawsuit in federal bankruptcy court since September. Zhong faces up to 20 years in prison after pleading guilty to one count of wire fraud.
The FBI arrested Ulbricht in 2013 in a San Francisco public library while he was logged onto the Silk Road illegal market emporium from his laptop as the system administrator, using his assumed name, Dread Pirate Roberts. Since founding the website in 2011, Ulbricht has paid approximately $650,000 in murder-for-hire schemes, although none of the five intended victims actually died as a result.
After his arrest, Ulbricht turned down a plea sentence offer of a minimum 10-year sentence. Following a jury trial resulting in a seven-felony conviction, Ulbricht is now serving a double life sentence without the possibility of parole in a high-security prison in Tucson, Arizona. A federal judge in June turned down Ulbricht's attempt to vacate the sentence on constitutional grounds.
Federal prosecutors have a standing forfeiture order against Ulbricht, which means the cryptocurrency recovered from Zhong is now federal property.
Zhong was able to steal the bitcoin after discovering that he could trigger Silk Road's payment processing system into paying out excess amounts by creating an account and then making withdrawals within the same second. That way a deposit of 500 bitcoin could result in a 2,500 bitcoin haul.
Over the course of a few days, he created about nine user accounts and made 140 transactions.
U.S. Attorney Damian Williams for the Southern District of New York attributed Zhong's capture to "state-of-the-art cryptocurrency tracing and good old-fashioned police work."
A federal judge release Zhong on Friday on bail of $310,000.