EHR Queries for Research to be Tested
Project to Test Use of Metadata Standards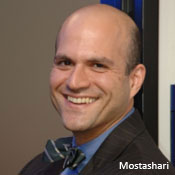 The Office of the National Coordinator for Health Information Technology has formally launched Query Health, a project designed to test standards for querying data from electronic health records to conduct research.

The project is one of several pilots that will test metadata standards that could help pave the way for secure nationwide electronic health information exchange (see: Tests of Metadata Tags for EHRs Planned).

The Query Health project will study the use of metadata tags to support queries of EHRs for broad population analyses used to support research for such purposes as developing new clinical and payment strategies, according to Farzad Mostashari, who heads ONC. The project, for example, will involve calculating quality measures for populations of patients, he explained in a blog last month.

In a new website for the Query Health project, ONC is soliciting participation in three working groups. A business group will address privacy, security, patient consent, sustainability, data use arrangements and best practices. A clinical group will develop use cases, functional requirements, standards for an informational model, query syntax and results expression. A technical group will recommend a variety of standards and provide guidance for pilots.

The catalyst for this project, and other related metadata projects, is a December 2010 report from the President's Council of Advisors on Science and Technology. PCAST called for creation of a health information exchange architecture based on a new universal exchange language. Its ambitious vision for a single national approach to health information exchange, which has proven to be controversial, endorsed, among other things, the use of mandatory metadata tags within EHRs to ease information exchange. Such tags, for example, could indicate a patient's consent for use of certain data elements within a record for research purposes.
Other Metadata Projects
Other related projects include:
A "data segmentation initiative," slated for a fall launch. The goal of this project is to enable patients to grant their consent for certain providers to access only certain portions of their records. This form of granular consent would be enabled through metadata tagging of consent information (privacy preferences) for specific data elements within records, such as information about substance abuse.
Tests at the Indiana Health Information Exchange. The HIE is testing enabling more detailed queries of records at the data element level by using metadata tags in patient summary care records. It's also developing a user interface to enable patients to have more granular control over the sharing of their information.
Tests at the Health Information Exchange of Montana. This HIE plans to test metadata standards by generating patient care summaries from EHR systems and enabling queries to answer population health questions.