EHR Interoperability Plan Assessed
Coalition Offers Critique of 'Universal Health Language'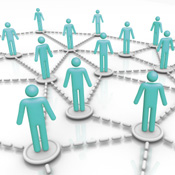 A universal exchange language, as proposed by a presidential council, is far from a panacea for ensuring electronic health records interoperability and easing the secure exchange of data, a diverse coalition says.
See Also: Keeping Your Side of the Street Clean: 5 Cyber-Hygiene Facts You Wish You Knew Earlier
Three dozen collaborators in the Markle Connecting for Health project, supported by the Markle Foundation and focused on devising ways to securely share information, offer support for the council's goals. For example, their comments endorse the President's Council of Advisors on Science and Technology's "sense of urgency to catalyze broad-scale implementation of health information technology to transform healthcare."
But the group points out what it sees as numerous shortcomings in the council's recommendations.
For example, the presidential council called for tagging individual data elements within EHRs with descriptive information, such as patient consent to share the data with others. The Markle Connecting for Health collaborators call this approach to privacy inadequate.
"Consent, if used as the sole mechanism to protect privacy, can unintentionally result in weak protections for consumers," the group says. "Consent is an important element of a full complement of both policy and technology protections, but it must be balanced and applied together with others. It may not be possible for individuals to make informed consent decisions about all the granular data elements in an environment as complex as healthcare."
Others have also called the tagging of individual data elements an impractical approach (See EHR Interoperability: What Works?).
Secure Information Exchange
The Markle collaborators say a universal exchange language is an insufficient step toward paving the way for secure health information exchange.
"Trust cannot be achieved with technology alone," the group states. "We recommend that the approach taken develop information policies alongside the technical system requirements."
As a result, the group stresses that steps should be taken to "ensure that policy goals shape technology choices, including standards and architecture, and not vice versa."
The group calls on federal regulators to "focus on deploying well-tested and widely used standards and technology that can be implemented within a comprehensive privacy and security framework" rather than starting from scratch on a new exchange language.
Comments on EHR Interoperability
On January 27, a workgroup formed to assess the presidential council's EHR interoperability report will begin to review comments received from many organizations, including the Markle coalition. The PCAST Report Workgroup also will hold a two-day hearing in February.
The workgroup eventually will make recommendations to the Health IT Policy Committee. The committee lays out policy proposals for the Department of Health and Human Services' Office of the National Coordinator for Health IT, which oversees the HITECH Act electronic health record incentive program.
The presidential council wants a universal health language included as a requirement for future stages of the incentive program.