Data Sharing Guidelines for ACOs
Patients Get Right to Opt Out of Data Sharing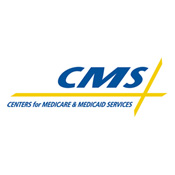 A new federal rule setting the final guidelines for Accountable Care Organizations under federal healthcare reform gives patients the opportunity to veto the sharing of their Medicare claims data with ACOs.

Established as part of the Medicare Shared Savings Program, ACOs encompassing multiple provider organizations will coordinate treatment of Medicare patients in a region. Participating organizations can earn extra Medicare payments if they meet specific quality and cost-savings requirements.

Under the final rule, primary care physicians participating in an ACO must inform patients that their Medicare claims information may be shared with the ACO to help better coordinate their care. The patient then can choose to opt out of the data sharing by signing a form. And to ensure that patients' privacy preferences are honored, ACOs must maintain a list of everyone who has declined to have their data shared.

In its final rule, the Centers for Medicare and Medicaid Services notes, "Although we have the legal authority ... to share Medicare claims data with ACOs without the consent of the Medicare beneficiaries, we believe that beneficiaries should be notified of their provider's participation in an ACO and have some control over who has access to their personal health information for purposes of the shared savings program. Furthermore, we believe that a beneficiary should not be subject to any penalties, such as being required to change their healthcare provider, if they decide that they do not want their information shared."

Discussing the benefits and risks of data sharing with patients, the final rule says, "provides an opportunity for true patient-centered care and will create incentives for ACOs, ACO participants and ACO providers/suppliers to develop positive relationships with each beneficiary under their care."
Objections to Opt-Out
But Premier Inc., an alliance of large healthcare organizations, objects to the opt-out provision.

In a statement, it notes: "We are troubled that the agency has chosen to move forward with an unworkable plan to allow beneficiaries to participate in the ACO but also opt out of sharing the data. Without access to beneficiary data, ACOs will be hamstrung in efforts to target interventions that are essential to improve care quality, provide convenient choices and enhance overall compliance with recommended care."