Endpoint Security , Governance & Risk Management , SASE
Crosspoint Capital to Purchase Absolute Software for $657M
Crosspoint's $11.50-Per-Share Bid Comes 31 Months After Endpoint Vendor Went Public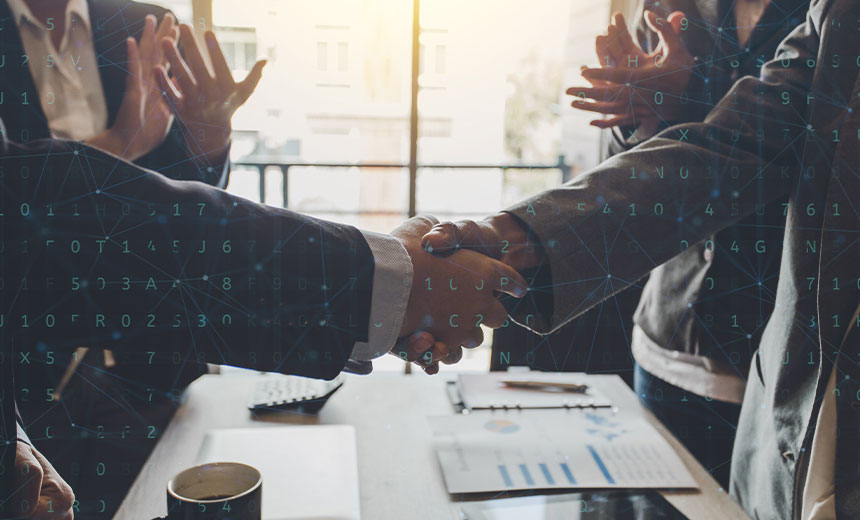 Crosspoint Capital Partners has joined Thoma Bravo and others in the take-private cybersecurity spree, agreeing to buy endpoint security vendor Absolute Software for $657 million.
See Also: JavaScript and Blockchain: Technologies You Can't Ignore
The Vancouver, British Columbia-based company said the $11.50-per-share offer from the Silicon Valley-based private equity firm will allow Absolute Software to expand from its heritage in asset visibility and control to address endpoint resilience and access. Crosspoint's offer represents a 34% premium to Absolute's Wednesday closing price, which was the last day before the transaction was announced.
"For the past five years, our focus has been on creating the industry's only truly self-healing security platform centered on resilience," said Absolute President and CEO Christy Wyatt." "By partnering with Crosspoint, a proven cybersecurity investor with a track record in building growth companies, we are delivering immediate cash value to our shareholders, while positioning Absolute for an exciting future."
Absolute's stock has jumped $2.78 - or 32.4% - to $11.36 per share since the deal was announced before the market opened Thursday. That's the highest the company's stock has traded since Feb. 14. The deal comes a month after Absolute laid off 40 employees - or 5% of its workforce - to cut operating expenses and shrink its office space footprint. The purchase is valued at $870 million inclusive of Absolute's debt.
The acquisition has been unanimously approved by Absolute's board and is expected to close in the second half of 2023. The Crosspoint Capital transaction values Absolute at 17.5% more than when the company first went public 31 months ago. Absolute raised $60 million on a market cap of $559 million during the company's October 2020 Nasdaq initial public offering (see: The State of Endpoint Resilience: Improvement Required).
"In the modern remote and hybrid work environment, maintaining device integrity and protection is more difficult than ever," said Crosspoint Managing Partner Greg Clark. "We are impressed with how Absolute has built upon its asset visibility and control heritage and expanded into solutions that provide endpoint resilience and the reliable access needed in today's hybrid work environments."
Neither Absolute nor Crosspoint immediately responded to an Information Security Media Group requests for additional comment.
Sales, Losses Mount for Absolute
Absolute's revenue climbed to $110.8 million during the six months ended Dec. 31, 2022, up 19.4% from $92.8 million a year earlier. At the same time, however, the company's net loss increased to $16.5 million, 29.9% worse than a net loss of $12.7 million the year prior.
"This transaction with Crosspoint validates the attractive business and growth profile established by Christy and her team and delivers a solid return to shareholders," Absolute Chairman Dan Ryan said in a statement. "By partnering with a proven private software investor, Absolute will be in a stronger position both strategically and with respect to its capital structure to achieve its growth potential."
Absolute has made one acquisition since going public, scooping up secure access service edge provider NetMotion for $340 million in July 2021 to deliver a virtual private network, zero trust network access and digital experience monitoring to customers. Absolute's technology has flown under the radar as of late and hasn't appeared in any recent Gartner Magic Quadrants, Forrester Waves or IDC MarketScapes.
Absolute Joins Forescout, ExtraHop in Crosspoint's Portfolio
Crosspoint has up until now teamed up with other investors when purchasing a stake in cybersecurity companies. The company joined forces with Advent International in August 2020 to purchase Forescout for $1.4 billion, teamed up with Bain Capital in July 2021 to buy ExtraHop for $900 million, and is part of a consortium led by Advent and Permira that acquired McAfee for $14 billion in March 2022.
Also in March 2022, Crosspoint bought RSA Security's interest in the RSA Conference and kept Clearlake Capital and Symphony Technology Group as investors. In the startup world, Crosspoint led a follow-on Series A for Cyware in January 2021, a $56 million Series B for ReversingLabs in August 2021 and a $50 million Series C for Afero in December 2021. Absolute is Crosspoint's first deal as the sole acquirer.
Private equity firms have capitalized on the economic downturn to acquire publicly traded cybersecurity vendors at a steep discount. No firm has capitalized on the good deals more than Thoma Bravo, which in 2022 agreed to spend $12 billion on three identity protection goliaths: SailPoint, Ping Identity and ForgeRock. Thoma Bravo also talked with Darktrace but couldn't agree on terms (see: Why Thoma Bravo Plans to Triple Down on Identity Protection).
Vista Equity Partners and Francisco Partners also have gotten in on the take-private action, with the former acquiring security awareness training vendor KnowBe4 in February at a $4.6 billion valuation. And on Friday, Francisco Partners completed its $1.7 billion acquisition of data analytics vendor Sumo Logic, which had first been announced in February.