Comments on Digital Certificates Sought
ONC Seeks Insights on Digital Certificate Interoperability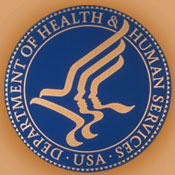 As part of its ongoing effort to improve the interoperability of digital certificates for authentication, the Office of the National Coordinator for Health Information Technology is seeking comments by June 5 on the best approaches.

ONC is considering approaches that will enable healthcare organizations to obtain and manage digital certificates that are cross-certified with the Federal Bridge, which provides certificates to federal agencies (see: Digital Certificate Initiatives Launched.) It is seeking comments on such issues as:
What burdens will providers face to obtain and manage these digital certificates at the individual and organizational level?
Is there sufficient competition in the marketplace to ensure that providers will have access to best pricing and services?
What role can health information exchanges and health information services providers play in providing digital certificates?
An assessment report on this issue is available on the Standards and Interoperability Framework Wiki. ONC is working with volunteers to build the framework to help ease health information exchange.
Comments can be submitted through a discussion on the Wiki.
Digital Certificate Recommendations
The Privacy and Security Tiger Team, which advises ONC, recently recommended that organizations participating in the Nationwide Health Information Network initiative should use digital certificates that meet the Federal Bridge standards (see: Authentication for NwHIN Participants).

The team made this recommendation because "virtually every healthcare organization will at some point need to exchange health information with a federal health agency," says Dixie Baker of SAIC, a team member who headed a subgroup that investigated the issue.

ONC is working on an NwNIN governance rule spelling out guidelines for participants. The idea behind NwHIN is to pave the way for the exchange of electronic health records and other information by linking various health information exchanges and other networks that all adhere to the same standards.