Analytics , Fraud Management & Cybercrime
What Makes Sumo Logic an Appealing Target for Private Equity
Sumo Logic Is a Well-Regarded SIEM Provider, But Profitability Remains Elusive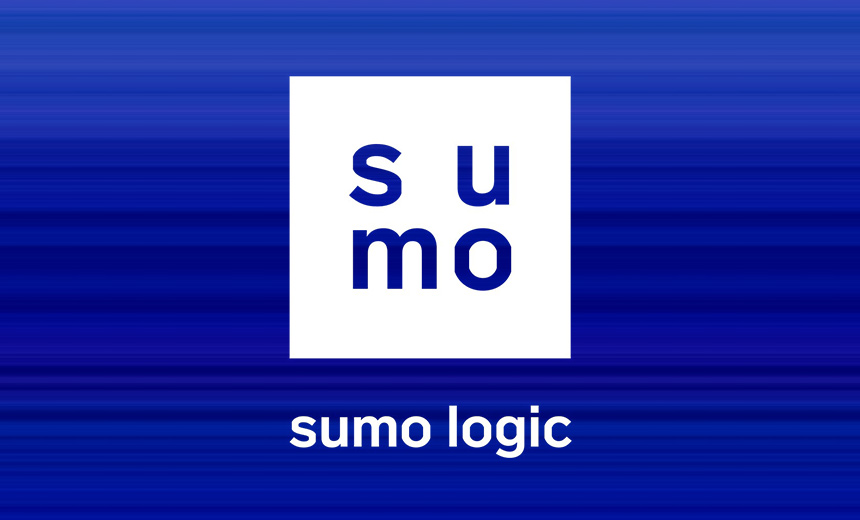 The economic downturn has created a golden opportunity for private equity firms hunting for a bargain in the cybersecurity space.
See Also: 2023 Threat Horizons Report
No firm has capitalized on the good deals more than Thoma Bravo, which in 2022 agreed to spend $12 billion purchasing or agreeing to purchase three publicly traded identity protection goliaths: SailPoint, Ping Identity and ForgeRock. Thoma Bravo attempted to strike a deal to take cybersecurity AI vendor Darktrace private as well, but the two sides couldn't reach an agreement on terms.
Vista Equity Partners got in on the take-private action as well, agreeing in October to acquire security awareness training vendor KnowBe4 at a $4.6 billion valuation.
Now, Thoma Bravo, Vista Equity Partners and rival Francisco Partners have set their sights on a new target: Sumo Logic. Each of the three private equity firms has approached the Silicon Valley-based data analytics software vendor expressing interest in a possible acquisition, The Information reports Monday. It's unclear whether the firms' approaches have resulted in any discussions, The Information says (see: Sumo Logic CEO on Using Data to Improve Security Posture).
How Has Sumo Logic Fared as a Public Company?
Investors are giddy at the prospect of Sumo Logic exiting the public market. The company's stock went up $2.20, or 28.7%, to $9.87 per share after The Information published its report. That's the highest Sumo Logic's stock has traded since April 28, 2022. Sumo Logic's 2022 stock performance was similar to other vendors that focus on security, and the firm's stock fell 41.1% - from $13.76 to $8.10 per share.
Sumo Logic, Thoma Bravo and Francisco Partners all declined requests for comment from Information Security Media Group. Vista Equity Partners didn't immediately respond to an ISMG request for comment. Sumo Logic's valuation surged to $1.18 billion after The Information's story was published.
Even with Monday's rally, Sumo Logic's valuation has fallen by nearly half since the company went public 28 months ago. Sumo Logic raised $325.6 million on a market cap of $2.2 billion during the company's September 2020 initial public offering. The firm's stock price peaked at $40.90 per share in February 2021 before tumbling nearly 85% to $6.77 per share 17 months later.
"It is tremendously validating because it validates the original hypothesis we have," Sumo Logic co-founded and CTO Christian Beedgen told CRN in September 2020. "People told us we were crazy back then, but we stuck to our principles because we thought it was a better way to do things."
What Are Sumo's Biggest Strengths and Liabilities?
Sumo Logic's revenue climbed to $220.9 million during the first nine months of 2022, up 26.2% from $175.1 million a year earlier. At the same time, however, the company's net loss increased to $96.9 million, 7.9% worse than a net loss of $89.8 million the year prior.
Sumo Logic has made a pair of acquisitions since going public. It scooped up SOAR provider DFLabs for $41.7 million in March 2021 to accelerate threat detection, analysis, incident response and forensic investigations, and it acquired open-source monitoring provider Sensu for $32.7 million in June 2021 to provide customers with an affordable, extensible and scalable tool for infrastructure and application monitoring.
"What we've done is cloudify what they [DFLabs] have productized and integrate it to the No. 1 logging platform and our SIEM product to help both enterprise customers - as well as MSPs that they serve - accelerate their journey to automation, and analytics," Sumo Logic President and CEO Ramin Sayar told ISMG in September 2022.
Sumo Logic's technology is well regarded by industry analysts. Gartner in October 2022 named the company a visionary in the SIEM market behind category leaders Microsoft, IBM, Splunk, Securonix and Exabeam. Then, in December 2022, Forrester recognized Sumo Logic as a visionary in the security analytics market behind category leaders Elastic, Splunk and Microsoft.
"Customers realize they're able to have a confident approach with Sumo of how to get from where they are today to where they need to be," Sayar told ISMG in September. "They may leave the old SIEM for the legacy environment and bring in Sumo to address their new environment. Gradually, as they migrate data, infrastructure, apps and users, then they're already covered. We typically win because of that."
The company in the first quarter of 2022 realigned its go-to-market team to focus on new customer acquisition, and during the first half of 2022 it brought in new regional leaders that understand the rigor and discipline needed to oversee a global sales organization. More recently, Sumo Logic has focused on shifting from channel-fulfilled to channel-sourced sales opportunities to boost its reach and efficiency.
The sales changes came months after Sumo Logic snagged top McAfee Enterprise go-to-market executive Lynne Doherty for a newly created role leading the company's worldwide field operations. She assumed many of the responsibilities held by Steve Fitz, who served as Sumo Logic's chief revenue officer from October 2016 to February 2022 before assuming the same role at Invicti Security.
How Committed Are Sumo's Suitors to Cybersecurity?
Unlike Thoma Bravo and Vista, Francisco Partners hasn't done any take-private acquisitions in the cybersecurity space, but that doesn't mean the private equity firm has been standing pat. Francisco Partners bought Austin, Texas-based platform security vendor Forcepoint in January 2021, where it installed Manny Rivelo as CEO, carried out steep layoffs and acquired Cyberinc, Deep-Secure and Bitglass.
Then, in July 2022, Francisco sold its stake in SMB security stalwart WatchGuard Technologies to Vector Capital - which became majority owner - in a transaction valued at $1.5 billion. Since 2016, Francisco Partners has owned platform security vendor SonicWall alongside activist hedge fund Elliott Management, though the two were rumored to be preparing to sell SonicWall in June 2021, PE Hub reported.
Thoma Bravo, meanwhile, owns Ping Identity and SailPoint through take-private acquisitions completed in 2022 after having previously purchased email security vendor Proofpoint, SIEM vendor LogRhythm, SMB platform security vendor Sophos and application and data protection firm Imperva. The private equity firm's acquisition of ForgeRock is expected to close in the first half of 2023.
In addition to agreeing to buy KnowBe4, Vista Equity has invested in or owned a stake in Critical Start, Infoblox, Menlo Security, Ping Identity and Securonix. The firm owned nearly 10% of Ping Identity's stock, but Vista Equity's stake in the company was eliminated once Thoma Bravo closed its take-private acquisition in October 2022.
Vista Equity owned Infoblox outright from November 2016 to December 2020, when it sold a 50% stake to Warburg Pincus in a deal valuing the network identity appliance provider at $3 billion. The private equity firm also led a $100 million Series E round for secure web gateway vendor Menlo Security in November 2020.