A Tribute to Terrell Herzig
Information Security Innovator Will Be Missed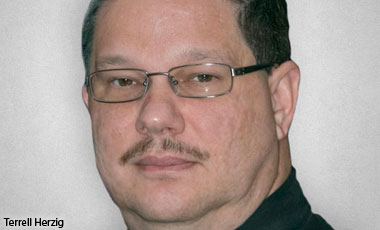 It's with a great deal of sadness that we report the passing of healthcare information security innovator Terrell Herzig. Herzig, information security officer at UAB Health System in Birmingham, Ala., died July 7 following a traffic accident. He was 48.
See Also: OnDemand | Cutting Through the Hype: What Software Companies Really Need from ASPM
Since launching HealthcareInfoSecurity early in 2010, I leaned on Terrell as a reliable source of advice and wisdom. He possessed the rare ability to explain complex subjects in easy-to-understand terms. And he was passionate about the importance of protecting sensitive patient information.
Terrell was a nationally known expert on many subjects, especially mobile device security and disaster recovery.
In addition to heading the information security team at UAB Health System, Terrell was an adjunct professor of health informatics at University of Alabama at Birmingham. His list of accomplishments is long - longer than I could ever accommodate in this blog. Terrell was a nationally known expert on many subjects, especially mobile device security and disaster recovery. He spoke at many industry events, including the Healthcare Information and Management Systems Society Conference.
A member of the HealthcareInfoSecurity board of advisers, Terrell contributed guest blogs and webinars to the site, in addition to participating in countless interviews. He also volunteered to serve as adviser to one of our newest sites, InfoRiskToday.
In his most recent blog, Terrell offered mobile device security insights. He also addressed mobile security issues in a webinar.
After tornadoes hit Alabama, Terrell prepared a webinar offering business continuity insights based on his experiences. That was typical of Terrell; he was always interested in helping to educate others on best practices.
But Terrell was far more than an information security expert. He was a southern gentleman who made those who met him feel comfortable. Whether we were chatting on the phone or sharing a meal at a conference, Terrell always made me feel better. A humble man, he had a positive attitude, a great sense of humor and an uncanny ability to help others, including me, do their jobs better.
All of us at Information Security Media Group extend our condolences to Terrell's family, friends and co-workers. He'll truly be missed.