Summit to Focus on Battle Against Cyber Threats
Two-Day Event Offers Insights on Adopting a 'Wartime Mindset'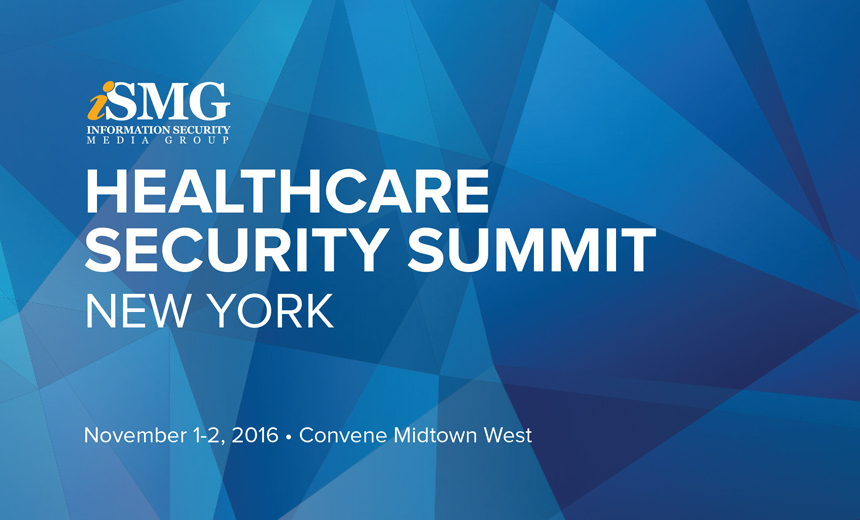 The surge in cyberattacks against the healthcare sector has created a sense of urgency. For information security professionals, the time has come to adopt a "wartime mindset" to ensure patient information is safeguarded from all cyber threats.
See Also: 2023 Threat Horizons Report
That's why Information Security Media Group has recruited a diverse array of experts to provide timely advice at our Healthcare Security Summit in New York Nov 1-2.
Seven CISOs from leading healthcare organizations will offer their real-world insights during panel discussions on hot topics.
Kicking things off on day one will be Deven McGraw, deputy director of health information privacy at the Department of Health and Human Services' Office for Civil Rights - the agency that enforces HIPAA. She'll describe why healthcare is such an attractive target for hackers and highlight risk mitigation steps that are often overlooked.
McGraw will also provide insights on lessons that can be learned from her office's enforcement activities, including breach investigations and compliance audits.
Our day-two keynoter will be Jay Kramer, supervisory special agent at the FBI's cyber division. He'll provide insights on emerging threats and the best practices to adopt when adopting a "wartime" mindset.
Other featured speakers will include medical device cybersecurity expert Kevin Fu of the University of Michigan and insider threat expert Michael Theis of Carnegie Mellon University. In addition, Michael Daugherty, CEO of the now shuttered cancer testing laboratory LabMD, will describe his longstanding battle against the Federal Trade Commission in a case alleging data security-related violations - and the implications of that dispute for others.
CISO Lineup
Seven CISOs from leading healthcare organizations will offer their real-world insights during panel discussions on hot topics, including: creating a health data security action plan, analyzing the reasons behind the surge in breaches in the sector and developing an effective breach response strategy.
The lineup includes: Connie Barrera of Jackson Health System, Phil Curran of Cooper University Healthcare, Cris Ewell of UW Medicine, John Houston of University of Pittsburgh Medical Center, Joey Johnson of Premise Health, Mitch Parker of University of Indiana Health and Dave Summitt of H. Lee Moffitt Cancer Center and Research Institute.
"Not to be all gloom and doom, but it's very tough," Houston says of the evolving cyber landscape and risks facing healthcare sector organizations of all types and sizes.
Tech Expertise
The two-day event will also feature experts from more than a dozen leading security technology firms and consultancies who will also share practical strategies for dealing with the uptick of sophisticated ransomware and other malware attacks, addressing security in the cloud, protecting medical devices, making the most of encryption, improving access management and much more.
I'll be hosting the event, along with my ISMG colleagues Tom Field, Tracy Kitten and Howard Anderson. If you're planning to join us in New York, we look forward to sharing war stories. And if you're not able to join us, the complete presentations soon will be available online. Plus, be sure to check out our coverage of the event, including video interviews.