Data Loss Prevention (DLP) , Governance & Risk Management , Incident & Breach Response
'Life is Short - Evade Taxes'
Strange Parallels Between 'Panama Papers' Leak and Ashley Madison Breach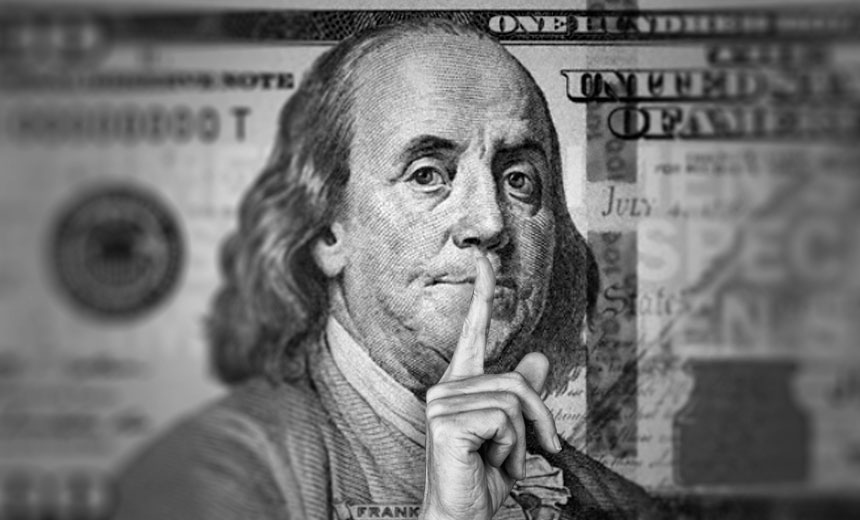 Like last year's breach of the online dating site Ashley Madison - tagline: "Life is Short. Have an Affair." - this year's release of the "Panama Papers" is holding individuals accountable for actions which, if not always illegal, in many cases appear to have at least been unethical.
See Also: 2023 Threat Horizons Report
The Panama Papers comprise 11.5 million records - emails, databases, images - leaked from Panama-based law firm Mossack Fonseca. The firm offers a service to help clients set up offshore shell companies, and while there are legal uses for such firms, they can also be used to hide income to avoid taxes.
"We shouldn't make it legal to engage in transactions just to avoid taxes."
Now, prosecutors and public officials around the world have begun taking a close look at the secrets that were spilled in the Panama Papers breach and scrutinize the activities of the law firm involved.
Police in Panama recently raided the offices of Mossack Fonseca "to obtain documentation linked to the information published in news articles that establish the use of the firm in illicit activities," the BBC reports.
In Europe, meanwhile, the leak has prompted an EU Commission paper calling for stronger measures against tax evasion, which was discussed at a meeting of EU finance ministers in Amsterdam, Reuters reports. While no agreement was reached - and some ministers favor not requiring organizations to publicly release tax records - Dutch Finance Minister Jeroen Dijsselbloem, acknowledging "different views," has promised to formally address the issue soon, Reuters reports. The Netherlands holds the EU's rotating presidency through the end of June.
The U.S. Attorney for Manhattan, Preet Bharara, has written to the International Consortium of Investigative Journalists - which helped research and shepherd the release of the Panama Papers - requesting further details about some individuals named in the leaks. Bharara notes that his office has "opened a criminal investigation regarding matters to which the Panama Papers are relevant," the Guardian reports. At least 200 U.S. citizens were named in the papers, and some were already under investigation by Bharara's office, according to the news report.
A spokesman for the U.S. Attorney's Office for Manhattan declined to comment on that report.
Ashley Madison Redux
Like the release of the Panama Papers, last year's Ashley Madison breach also put a spotlight on those whose actions may have been unethical, to put it nicely.
Without a doubt, the Ashley Madison breach embarrassed scores of people who appeared to have registered for the pro-infidelity dating website. The leak, by a group calling itself "Impact Team," also led to the resignation of the company's CEO Noel Biderman - who's married and has children - after leaked emails contradicted his earlier denials that he'd never had affairs (see Top 10 Data Breach Influencers).
Some divorce attorneys, likening the breach to "Christmas in September," predicted that spouses of the site's users would be tapping the list of members - and their sexual fantasies - to bolster their forthcoming divorce suits.
Shell-Using Politicians React
While the Ashley Madison leak highlighted those who were clandestinely pursuing affairs, the Panama Papers revealed some individuals who were acting clandestinely with their money. And some electorates reacted more strongly than others to the news.
Iceland Prime Minister Sigmundur David Gunnlaugsson, for example, resigned after his name appeared in the leaked documents - tied to a previously undeclared shell company - and scores of Icelanders took to the streets in protest.
A defensive Russian President Vladimir Putin has claimed that while leaked details of some offshore funds owned by his friends are correct, they reveal no illegal activity.
British Prime Minister David Cameron, meanwhile, took the unprecedented step - for a U.K. official - of releasing a summary of his recent tax returns after the leak revealed that he has profited from an offshore company set up by his late father. But Cameron stopped short of issuing any of his actual tax returns. And in a blatant anti-transparency and anti-accountability move, U.K. Chancellor George Osborne, who heads the Treasury, last week also confirmed that the government has amended a draft bill to exempt families of "politically exposed persons" - including members of Parliament - from money-laundering investigations.
Obama Calls for Crackdown
U.S. President Barack Obama, however, has used the Panama Papers leaks to highlight the challenges related to cracking down on tax evasion. "There has been some progress made in coordinating between tax authorities of different countries so that we can make sure that we're catching some of the most egregious examples," he said.
Obama said the Panama Papers leaks have highlighted the scale of global tax avoidance schemes, which hide trillions of dollars. "We shouldn't make it legal to engage in transactions just to avoid taxes," he said, noting that he instead favors a system that makes sure that "everybody is paying their fair share."
Let's Talk Cheating
Individuals have a relationship with the state, which provides the infrastructure for a stable society - including government agencies, schools, roads, health systems - from which we all benefit. Failing to pay taxes on trillions of dollars in income means cheating everyone else out of what that tax revenue would have provided.
Whether discussing the Ashley Madison breach or the Panama Papers leak, the takeaway is the same: No one likes a cheater.