Karen Evans, Mom, Champions Computer Security for Kids
Building a Career Foundation in High School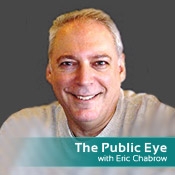 Karen Evans is known as the former de facto chief information office of the federal government, and in the past year, as national director of U.S. Cyber Challenge, the group promoting IT security careers for high school- and college-age students. She's also a mom.
And as a mother, Evans knows that introducing youngsters early in life to new interests - such as computer security - could influence what they'll study in college and what career they'll pursue.
That's a point she made at a press conference Tuesday that provided details on a new U.S. Cyber Challenge program aimed to identify talented high school students who one day might pursue cybersecurity careers (see Cyber Challenge Eyes High School Students).
In this audio clip, Evans explains why money - primarily from corporate sponsors - should be spent on a program aimed at high school students and not on developing more robust, college-level IT security programs, contending research backs her motherly instincts.
* * *
Also watch the video, Why the Cyber Challenge is Needed, a previously recorded interview with Evans.
See Also: What is next-generation AML?