Anti-Phishing, DMARC , Fraud Management & Cybercrime , Ransomware
How Your Organization Can Enhance Its Cybersecurity Posture
5 Questions Your Organization Needs to Answer to Better Detect and Defend Against Attacks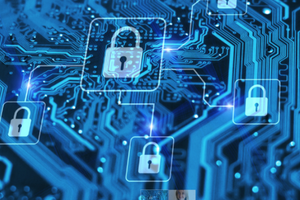 There are many elements that businesses can act on to enhance their cybersecurity strategy. Start by asking yourself these five questions to understand where your business stands and how you can improve your cybersecurity posture.
See Also: How to Use Risk Scoring to Propel Your Risk-Based Vulnerability Management Program Forward
1. What training do you provide your employees so that they can spot and stop cybersecurity threats?
Internal training on cybersecurity threats is crucial to safeguard your organization from the inside. Not only is it important for employees to be fully aware of the external threats targeting them and the business, but with ""66% of organizations considering malicious insider attacks or accidental breaches more likely than external attacks," it is important that employees know how to spot and report suspicious activity and what steps to put in place to protect data, people and processes from attack.
"Internal teams pose as much of a threat as external attacks, and both malicious and accidental internal security breaches are regular occurrences. While some attacks are vindictive, the issue that we are regularly seeing is that many employees/insiders are completely unaware that they are a threat in the first place."

– "What Keeps You Awake at Night? Third Parties, Insider Threats, or Nation State Actors? Survey Results Explored."
2. How much do you give your third parties, partners and supply chains?
"According to Eva Velasquez, CEO Identity Theft Resource Center, SecurityHQ, Supply chain, phishing and ransomware attacks reflect a broader trend that cybercriminals want to exploit multiple organizations through a single point-of-attack."
According to a report delivered by the National Cyber Security Center, "The head of Microsoft Security Response Center, Aanchal Gupta has warned that an increasing reliance on third-party software means that supply chain attacks, as seen in the SolarWinds, Kaseya and Log4j attacks, are likely to grow over time. As organizations across the world rely more on third-party and open-source software, cybercriminals benefit, as they can find unpatched vulnerabilities and exploit them."
3. What skills and resources do you have in place to manage, detect and defend against attacks?
Traditional forms of cybersecurity alone are no longer enough to defend against sophisticated attacks. Managed security service providers, such as SecurityHQ, are there to support and guide your cybersecurity strategy so that you have in place the right skills and resources without the heavy lifting. An MSSP will provide the right services to suit your business, company size, location and industry, to ensure that you can manage, detect and respond to threats.
4. What actions should you take if you have been breached?
You need to be prepared for the worst-case scenario. Most organizations are unaware that they have been breached until their data is held to ransom or has been publicly exposed
According to the Information Commissioners Office, "you must report a notifiable breach to the ICO without undue delay, but not later than 72 hours after becoming aware of it. If you take longer than this, you must give reasons for the delay."
After you have made the report, how do you go forward on securing the rest of your business? And do you know what steps can be used to lessen the damage done?
Controlling the users, logs and security is essential. "This is especially true when regarding data protection and information security. Even more so when this data concerns the handing of financial, personal and/or client-sensitive information," SecurityHQ says.
An MSSP can help you when it comes to compliance policies.
5. Are you willing to adapt and evolve your security testing as security threats increase?
How often do you do security testing, and what types of security testing do you do? Do you conduct simulated phishing attacks? Do you have vulnerability management in place? Do you know how secure your firewalls are? Do you conduct red team exercises?
Of course, you don't need to conduct any of these assessments alone - that's what managed security service providers are there for.
As a global MSSP, having conducted incident response investigations across a wide range of industries, SecurityHQ is best placed to work with both large and small businesses across numerous technical environments to reduce the impact of a cybersecurity incident.
For more information, speak to an expert here. Or if you suspect a security incident, you can report it here.