Governance & Risk Management , Privacy
Hey, Webcam User: Cover Up!
Why Everyone Should Be Doing the 'Zuck and Cover'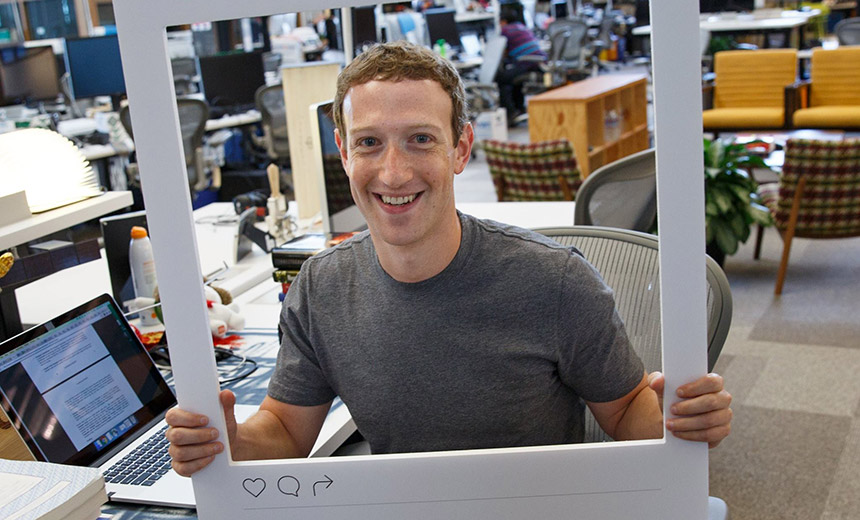 Cover up your webcam.
See Also: Fog of War | How the Ukraine Conflict Transformed the Cyber Threat Landscape
So says FBI Director James Comey, who argues that it's a no-brainer to cover up "the little camera things that sit on top of the screen," also known as a webcam.
The practice of covering up your webcam shouldn't be restricted to the domains of social networking kings or ponytailed cybersecurity gurus.
"You go into any government office and we all have the little camera things that sit on top of the screen," Comey said earlier this month at a Center for Strategic and International Studies conference, The Hill reports. "They all have a little lid that closes down on them. "You do that so that people who don't have authority don't look at you. I think that's a good thing."
Equating it to locking your car or your house doors at night, or activating your home alarm system, Comey said covering up webcams was likewise prudent.
"There're some sensible things you should be doing, and that's one of them," he said.
Comey's move to cover up his personal laptop's webcam has drawn comment from some privacy advocates, who contend that it represents a double standard from the man who wants the likes of Apple to only employ weak crypto to help law enforcement agencies intercept communications and data, with a court order, during the course of an investigation.
But the advice is sound. As with so many things relating to prudent internet security, Mikko Hypponen, chief research officer at Finnish security firm F-Secure, has also long espoused covering up your webcam. He employs a Band-Aid for the purpose.
My webcam band-aid made it to the Sydney Morning Herald: http://t.co/ysWwzaihJp

— Mikko Hypponen (@mikko) April 3, 2013
Social Network King's Cover-Up
Beyond information security cognoscenti circles, the practice of covering your webcam exploded into the limelight earlier this year, when a picture of Facebook CEO Mark Zuckerberg at work revealed that his laptop's webcam and microphone were covered with tape.
3 things about this photo of Zuck:

Camera covered with tape
Mic jack covered with tape
Email client is Thunderbird pic.twitter.com/vdQlF7RjQt

— Chris Olson (@topherolson) June 21, 2016
For the head of a company recently valued at $350 billion, and which acquired WhatsApp for $19 billion, being the target of advanced surveillance - by nation-states, or unscrupulous competitors or traders - seems a likely possibility.
Sextortion Concerns
But as Comey has suggested, the practice of covering up your webcam shouldn't be restricted to the domains of social networking kings or ponytailed cybersecurity gurus.
For years, many types of malware have included the ability to not just find and exfiltrate financial data, but also to log keystrokes, capture screenshots and more important for this discussion, remotely activate microphones and webcams, while disabling any notification light indicating that the webcam might be active.
Sextortionists have also been known to hack into webcams, especially targeting women and children. In 2013, one Finnish hacker told the BBC that the going rate for selling access to a woman's webcam was just $1.
This access could then be used to attempt to blackmail victims into sharing more explicit images, for example, by attackers threatening to release what they've already captured to victims' friends and family. But as the BBC notes, some people also trade in these images and videos via website forums devoted to "female slaves."
Low-Cost Security Defense
But there's a simple defense. And as Hypponen and Zuckerberg's approaches reveal, covering up your webcam needn't be an expensive proposition, although you can always splash out for custom-made gizmos that promise additional color or excitement.
For do-it-yourself types, however, a Band-Aid with its non-sticky middle - or something similar, made from electrical tape - works just as well. Either approach won't gunk up the webcam lens and for laptop users, should ensure that your screen can still close.