Guide to Infosecurity Europe
Editor's Pick of Sessions at London Conference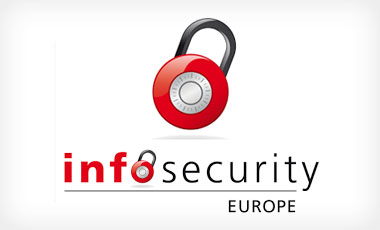 I've traveled overseas on business before, but never to Europe, so I'm looking forward to attending my first Infosecurity Europe conference in London. I'm an old hand at attending IT and cybersecurity conference (I've presented several times at RSA and moderated panels at other events), and what I enjoy most - and look forward to in London - is meeting the people, IT security practitioners, vendors and thought-leaders. And I plan to speak with lots of them.
See Also: Keeping Your Side of the Street Clean: 5 Cyber-Hygiene Facts You Wish You Knew Earlier
Additionally, my parent organization, Information Security Media Group, is among the Infosecurity Europe 2014 sponsors. Please visit us on the show floor at booth B66.
The conference will be highlighted by the induction of SANS Institute Fellow and information security author Eric Cole into the Infosecurity Europe Hall of Fame.
There's a ton of event content to choose from at Infosecurity Europe 2014, which runs from April 29 through May 1 at Earl's Court. Here are some of the sessions that caught my eye (click on links to see location and time):
Information Sharing
In the opening keynote, Troels Oerting, the head of European Cybercrime Centre, will address a framework for collaboration and intelligence sharing between government and industry to address new cyberthreats. Among the points Oerting will tackle is how best government and business should collaborate to identify threats.
Data Breaches
The biggest story regarding cybersecurity this year has breaches, and Member of Parliament David Willetts and PricewaterhouseCoopers' Richard Horne and Andrew Miller will unveil the findings of the 2014 Cybersecurity Breaches Survey.
Balancing Use, Security
The session Optimizing the User Experience to Maximize Security (Optimising and Maximise, in U.K. parlance) evaluates the impact of poor user experience on information security effectiveness.
Securing the Supply Chain
Revelations by National Security Agency contractor Edward Snowden about the NSA's PRISM program have provided an uncomfortable reminder to organizations about the information security risks associated with third parties in the supply chain. To address supply chain security concerns, the panel titled Building Transparency and Trust in the Supply Chain will cover topics such as building security polices into contracts from the outset and aligning the information security policies of third parties with your organization's strategy.
Data Protection Legislation
The session providing an update of the European Union's data protection legislation, Status Update and Key Action Points for Organizations, sounds very European eccentric. But the presentation by Deputy Commissioner David Smith of Britain's Information Commissioner's Office should have a wider audience beyond the Continent and the British Isles. Businesses operating in Europe but based elsewhere must adhere to EU data protection and privacy laws, just as European companies operating in the United States must abide by the 47 different state data breach notification laws.
Hall of Fame Induction
The conference will be highlighted by the induction of SANS Institute Fellow and information security author Eric Cole into the Infosecurity Europe Hall of Fame. In an interview I had with Cole before we both left for London, he said the global nature of cyber makes it difficult for organizations' to adhere to different national laws as well as for governments to defend against cybercrime and cyber-attacks (see Eric Cole to Enter Hall of Fame).
"As we continue to progress, the fact that we have a diverse set of laws regulating what can and cannot be done on the Internet, where there're no clear boundaries, that's one of the big challenges," Cole told me. "... There is still not universal cooperation on the laws, which makes it really difficult for defenders to prosecute and makes it really easy for the adversaries to slip under the radar."
Follow Us in London, Online
There's too much for any one individual to see, but I'll be reporting daily, and hope those at the conference and others reading about it online share their insights with me. If you're an attendee, please stop by the Information Security Media Group booth, B66 on the conference floor, and say, "Hi."
Additional Summit Insight:
Hear from more industry influencers, earn CPE credits, and network with leaders of technology at our global events. Learn more at our Fraud & Breach Prevention Events site.