Consumers Worried About EHR Privacy
Survey Identifies Concerns About Impact of Electronic Health Records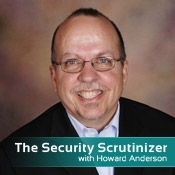 A new consumer survey finds that about half of American consumers believe EHRs will have a negative impact on the privacy of their personal health information. The survey, sponsored by CDW Healthcare and conducted in January by O'Keefe & Co., polled 1,000 adults.
Consumers have far more trust in their doctor's office when it comes to maintaining personal health information than they do in insurance companies, the federal government or their employer, the survey shows. And 83 percent trust their doctor's office to use their health information in their best interest.
The best bet is to have a comprehensive security strategy in place and be prepared to explain it in laymen's terms.
Unfortunately, an earlier CDW-sponsored survey of 200 physician practices that have not yet installed EHRs showed that many have a long way to go when it comes to security. That survey found that 30 percent do not use anti-virus software, 34 percent do not use network firewalls, and 28 percent do not encrypt their wireless or hard-wired networks (See: Basics of Security Often Neglected).
So what can physician practices do to reassure patients that EHRs are secure and their information will remain private? The best bet is to have a truly comprehensive security strategy in place that goes beyond simply implementing encryption, anti-virus software and firewalls -- and be prepared to explain that strategy to patients in laymen's terms.
After all, building public trust is a vital to the success of efforts to make EHRs ubiquitous.
Results of the consumer EHR security survey will be available March 1 at the CDW website.