Cloud Evangelist Talks Security
Preaching on How to Do the Cloud Right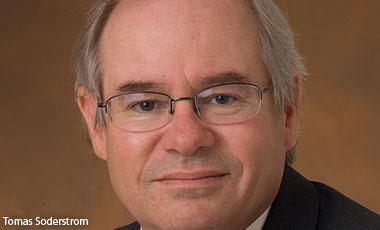 Tom Soderstrom, the chief technology officer at NASA's Jet Propulsion Laboratory, is an evangelist for cloud computing.
Tom knows that not all data can or should be placed on the cloud, at least in the foreseeable future, but his attitude is to figure out how to do just that. "I'll probably be hanged for this, but I really believe the cloud can be more secure than what we do today," he told me in one of our first phone conversations.
See Also: OnDemand | What's Old is New Again: Protecting Yourself From Check Fraud
I first worked with Tom 1½ years ago when I interviewed him for two podcasts about piloting cloud computing initiatives at JPL, endeavors that not only to taught the NASA unit how to exploit the cloud but discover how to do so securely with a cloud provider [see NASA's JPL Reaches for the Cloud and A NASA CTO Professes Faith in the Cloud].
Using those conversations as groundwork, Tom and I are joining forces at 10:40 a.m. PST Wednesday, Feb. 29, at the RSA Conference 2012 to update those interviews in a session entitled "How to Launch a Secure Cloud Initiative." Most of the 50-minute session will be taken by Tom's presentation, but I'll briefly set up the scene with fresh findings from our global cloud computing security survey. If you haven't yet, please take the survey.
I'm looking forward to Wednesday's session, not only because I'm eager to learn more about cloud prototyping and security from Tom, but after all this time, I finally get to meet him in person.
If you're at RSA, stop by the session, join in with your questions and/or observations and introduce yourself.