Events , Governance & Risk Management , Infosecurity Europe Conference
11 Must-See Infosec Europe Presentations
Previewing Top Sessions at Europe's Biggest Information Security Gathering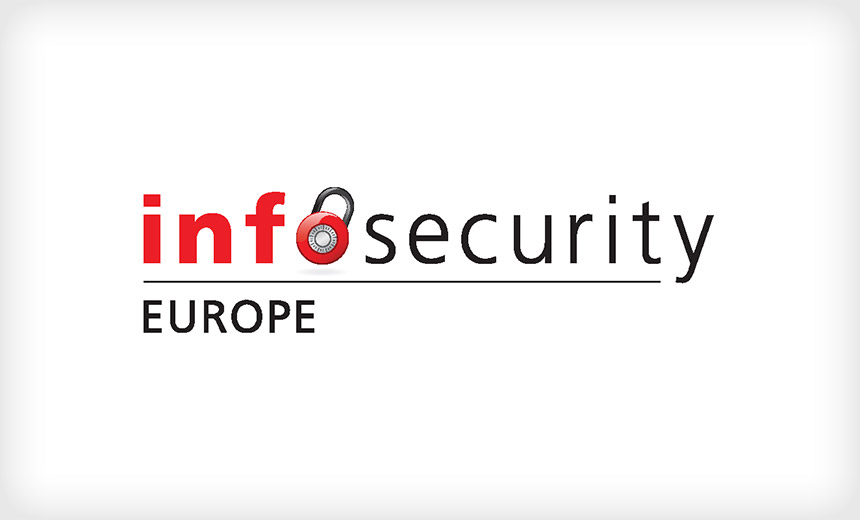 Europe's biggest information security conference returns to London this week.
See Also: Live Webinar | Cutting Through the Hype: What Software Companies Really Need from ASPM
The free, three-day conference launches June 7, and organizers are expecting to see at least 15,000 attendees and more than 345 exhibitors - including yours truly with Information Security Media Group at booth A60. Past years have featured top-flight information security professionals, public figures and other experts, and this year looks set to repeat that formula.
Of the many presentations offered at this year's event, these 11 caught my eye:
Tuesday, June 7
Wednesday, June 8
Privacy vs. Security: Reducing the Tension Between National Security, Privacy & Information Security (10 a.m.): The Right Honourable Lord Hague of Richmond, a prominent politician for 20 years, has served as foreign secretary, leader of the House of Commons and first secretary of state. He will share his perspective on blending information security, national security and personal privacy.
Regulation, Risk & Privacy: Data Privacy, EU GDPR & the Global, Connected Enterprise (11:15 a.m.): Representatives from the U.K. Information Commissioner's Office, Canon, PwC, Sky as well as law firm Hogan Lovells will discuss the EU's new General Data Protection Regulation and how businesses must prepare (see Mandatory Breach Notifications: Europe's Countdown Begins).
Privacy, Trust and the Internet of Things: (2:40 p.m.): Renowned information security expert Bruce Schneier will ask who's responsible for securing the Internet of Things and describe how the information security community can - and must - help.
Next-Gen CISO: How to be a Successful Security Leader of the Future (4:40 p.m.): Leading CISOs - from Barclays, BT Security, LinkedIn, Marks & Spencer and Trainline - will talk strategy, tactics and how the role of the CISO continues to evolve.
Thursday, June 9
Brian Honan's Incident Response Best Practices (10 a.m.): This session, featuring Brian Honan, CEO of Dublin-based BH Consulting, the founder of Ireland's first computer emergency response team and an expert who's frequently quoted in ISMG's articles, celebrates his induction into the Infosecurity Europe Hall of Fame. Past inductees have included Mikko Hypponen, Bruce Schneier, Whitfield Diffie and Dan Kaminsky, among others.
Fostering Better Engagement Between Business & Law Enforcement to Effectively Respond to Cybercrime (10:40 a.m.): How can law enforcement and information security professionals better collaborate to help disrupt cybercrime? That's the focus of this panel, moderated by Honan, and featuring Garry Lilburn, a senior investigating officer with the Metropolitan Police Service's cybercrime unit; Rik Ferguson, vice president of security research at Trend Micro; Tom Mullen, head of security operations for Telefónica (O2) UK; and Kurt Pipal, assistant legal attaché for the FBI.
A Year on From a Leaky Kettle. Has Security of the Internet of Things Improved? (June 9, 3:20 p.m.): Given that Ken Munro, a partner at research firm Pen Test Partners, just hacked his Mitsubishi Outlander PHEV hybrid, you already know the answer. So come for insights from one of the world's foremost "Internet of Insecure Things" researchers, who also isn't afraid to get his hands dirty (see Who Hacked Barbie?).
The above is just a sample of some of the great sessions on offer over the next few days. Which ones have caught your eye?
Attending #Infosec Europe this week? Say hello at ISMG's booth, A60 -- right next to Artisan Espresso Bar pic.twitter.com/5zNP4b3vu7

— Mathew J Schwartz (@euroinfosec) June 6, 2016
Additional Summit Insight:
Hear from more industry influencers, earn CPE credits, and network with leaders of technology at our global events. Learn more at our Fraud & Breach Prevention Events site.