Application Security , General Data Protection Regulation (GDPR) , Governance & Risk Management
11 Hot Sessions: Infosecurity Europe 2019
Cybersecurity Conference Addresses AppSec, Incident Response, Top Threats and More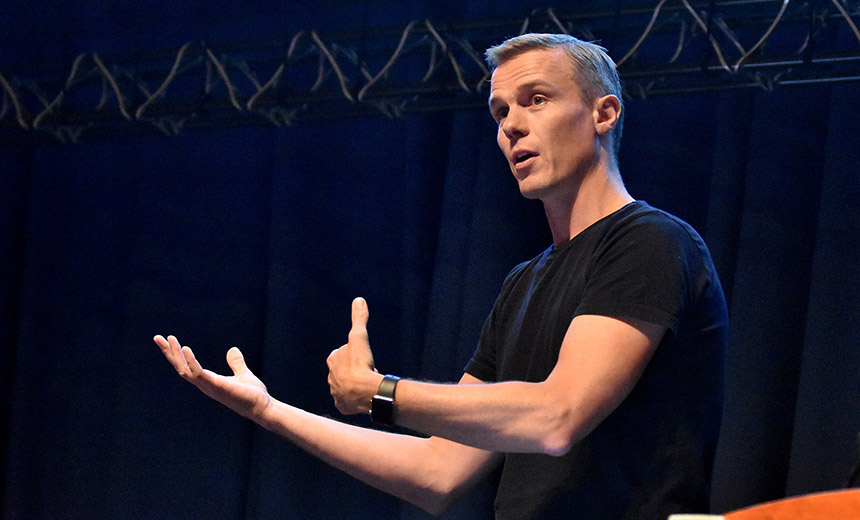 Come June in London, it's time for the return of the annual Infosecurity Europe conference.
See Also: Keeping Your Side of the Street Clean: 5 Cyber-Hygiene Facts You Wish You Knew Earlier
Running from Tuesday, June 4, through Thursday, June 6, this year's cybersecurity conference is set to feature more than 230 sessions. Across keynotes, a Cyber Innovation Showcase, an "immersive zone" called Geek Street and more, these sessions will cover a broad range of topics, including application security, automation, data protection, risk management, incident response and threat analysis.
Here's a preview of 11 hot sessions:
Wednesday, June 5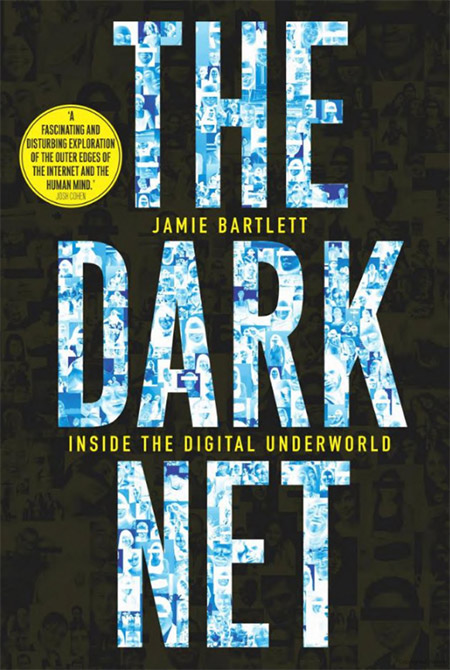 Discovering the Digital Underworld: Privacy, the Dark Web, Tech & Democracy (10:15 - 11:05): Keynote: Jamie Bartlett, author of "The People vs. Tech: How the Internet is Killing Democracy" and "The Dark Net", will look at how the digital revolution is destabilizing our already fragile democracies as part of a wider-ranging look at the impact of cybercrime and surveillance.
View from the Board: Managing Organizational Complexity & Risk (11:25 - 12:05): Keynote: Inga Beale, former CEO of Lloyds of London, promises to describe the challenge of changing business culture during a digital transformation program as well as touch on strategies for addressing cyber risk board-level communications.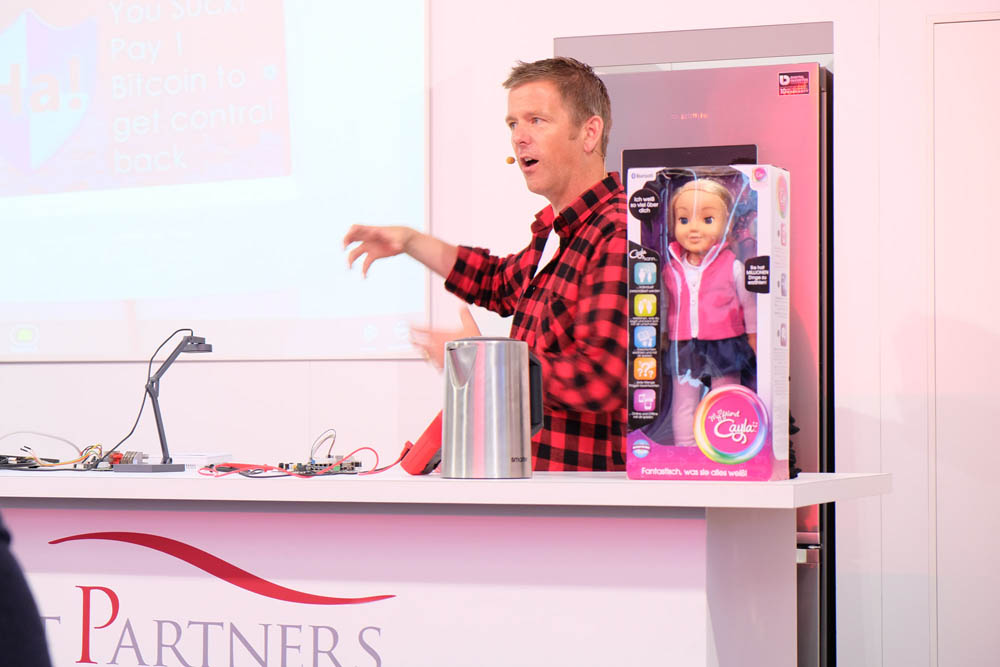 Ken Munro of Pen Test Partners speaks at Infosecurity Europe 2017.
Regulating the IoT. A Dream Too Far? (11:45 - 12:30): Geek Street: Ken Munro, a partner at Pen Test Partners who's hacked hotel keycards, keyless cars, internet of things devices and children's toys, will address IoT security challenges (see: Don't Hug These Internet-Connected Stuffed Toys).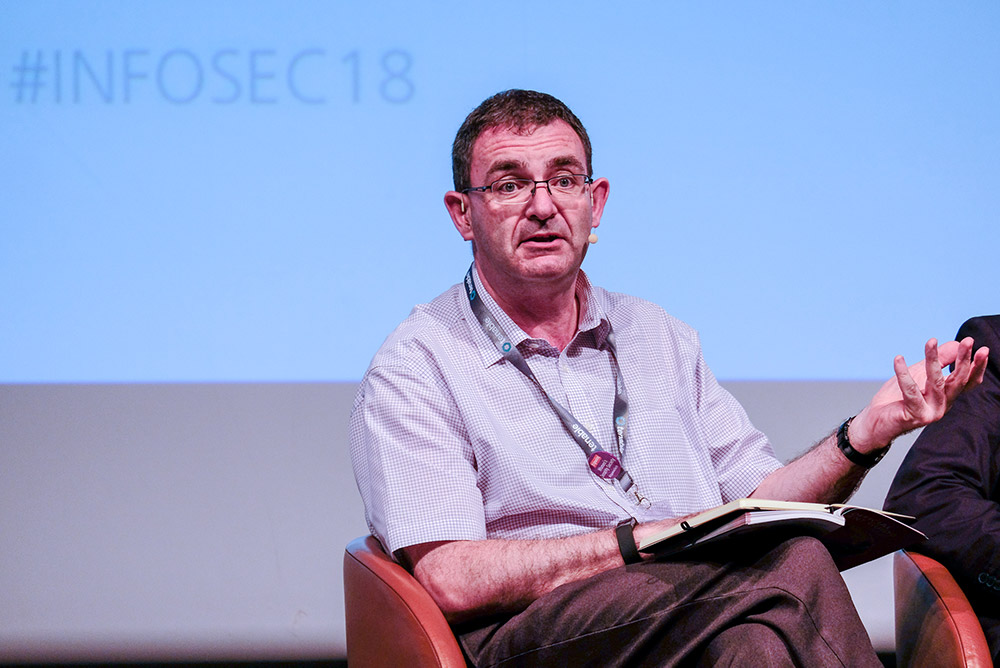 Brian Honan moderates a panel on GDPR at Infosecurity Europe 2018.
Navigating Complex Regulatory Oversight to Ensure Privacy, Security & Compliance (16:40 - 17:30): Keynote: Cybersecurity expert Brian Honan will moderate a session featuring panelists from the Bank of England, the Information Commissioner's Office, News UK and Penguin Random House, reviewing not just managing privacy risk from the EU's General Data Protection Regulation, but also Europe's proposed ePrivacy Regulation.
Thursday, June 6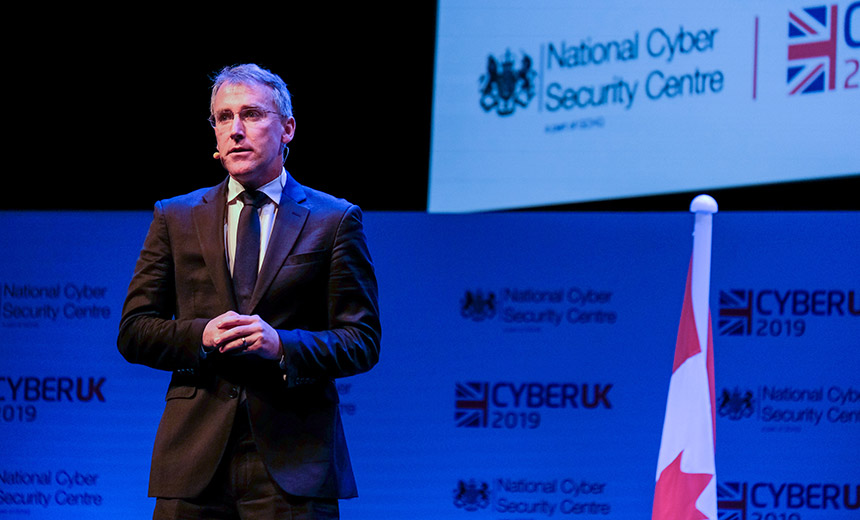 Ciaran Martin, CEO, National Cyber Security Center, speaking at CyberUK 2019 in April in Glasgow, Scotland
Defending the U.K.: The NCSC Vision For a More Secure UK (10:15 - 11:05): Keynote: A representative from Britain's National Cyber Security Center - the public-facing arm of GCHQ - will take to the stage to talk about the agency's efforts (see Cybersecurity Drives Intelligence Agencies in From the Cold).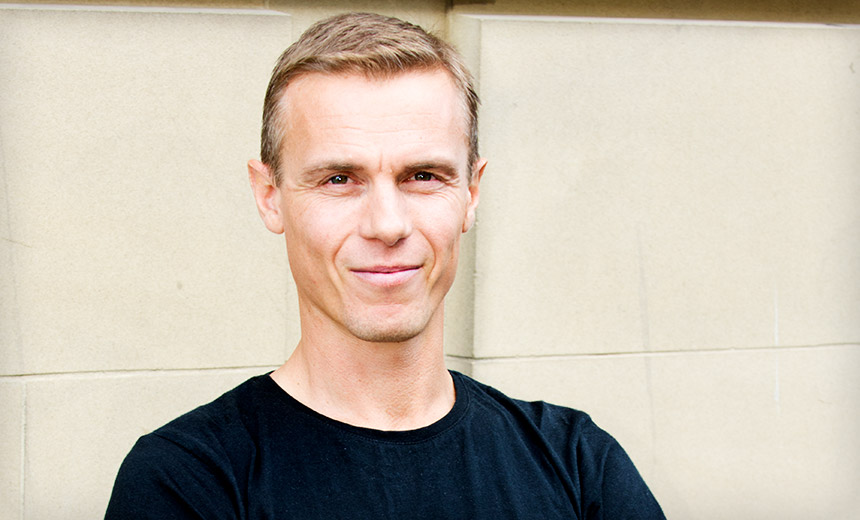 Troy Hunt
Rise of the Breaches (11:20 - 12:10): Keynote: Troy Hunt, founder of the free breach-notification service Have I Been Pwned, will describe the rise of data breaches. He's this year's inductee into the Infosecurity Europe Hall of Fame (see: Credential Stuffing Attacks: How to Combat Reused Passwords).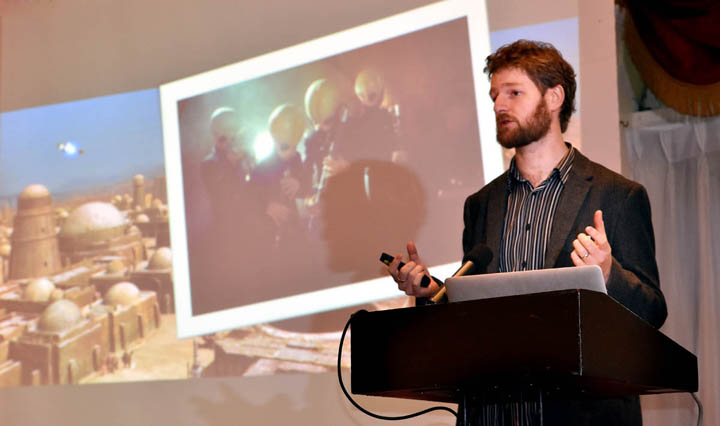 Robert McArdle speaking at the IRISSCERT conference in Dublin in 2015
Feel the Flow: Where Water & Energy Industries are Most Vulnerable (11:45 - 12:30): Geek Street: Always engaging and never averse to translating security into digestible Star Wars metaphors, Robert McArdle, director of Trend Micro's Forward Looking Threat Research team, promises to go beyond the overly sensationalized tales of industrial control system hacking and talk about how organizations can learn from previous incidents about how to safeguard their potentially exposed critical systems.
The bow of container ship Majestic Maersk (Photo: Teralaser, via Flickr/CC)
Case Study: Lessons Learned from the NotPetya Cyber-Attack (12:25 - 13:15): Keynote: Shipping giant A.P. Møller-Maersk got hit hard by the 2017 NotPetya ransomware outbreak, but then earned plaudits for its crisis communications as it recovered. The company's CIO and CTO, Adam Banks, will detail how Maersk responded to the attack and share crisis management and communications lessons learned (see: Maersk Previews NotPetya Impact: Up to $300 Million).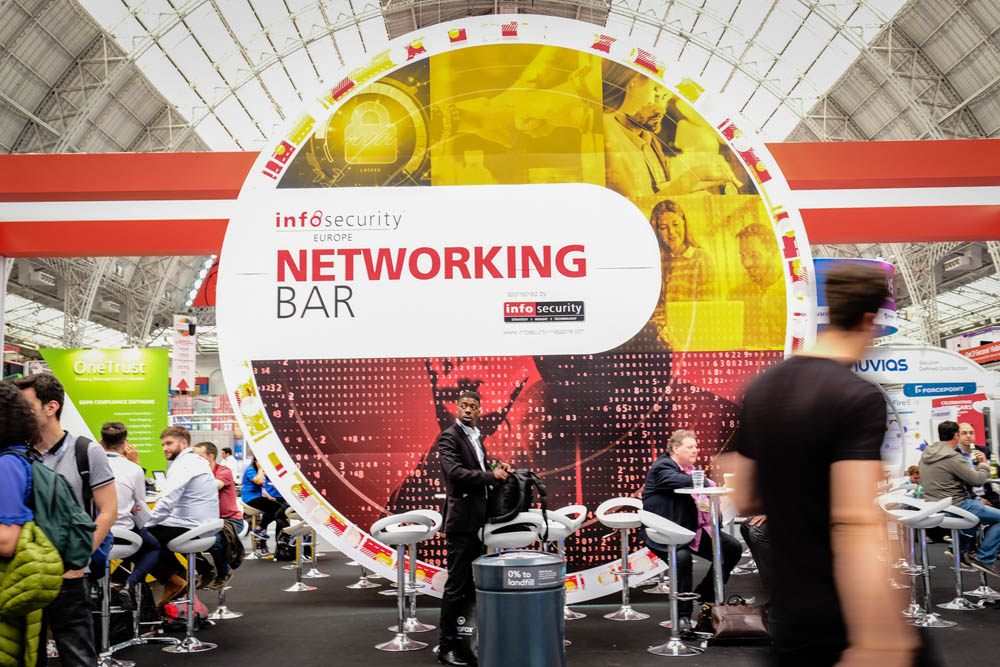 Black Mirrors: The Dark Web, The Enterprise & Platform Criminality (13:00 - 13:45): Geek Street: Criminologist Mike McGuire of the University of Surrey will offer a deep dive into the dark web world of "platform criminality."
Strengthening Collaboration Between Law Enforcement & Business (13:30 - 14:10): Keynote: Peter Goodman, chief constable of Derbyshire Constabulary and also the cyber lead for the National Police Chiefs' Council, will talk about how businesses and law enforcement agencies can better work together.
Building an Intelligent Incident Response Plan: Lessons from the Front Line (14:25 - 15:35): Keynote: Panelists from Aldermore Bank, Domino's, Pinsent Masons and Vocalink will discuss best practices for translating IR strategy into tactical implementation in this session moderated by Amar Singh, CEO of Cyber Management Alliance.
Exhibitors Galore
Of course the conference features far more than just sessions (see: Visual Journal: Infosecurity Europe 2018).
Given the number of information security professionals in attendance, the conference also serves as a great place for networking as well as to check out the latest technologies.
More than 400 exhibitors will have displays, making this the U.K.'s biggest annual information security event. Exhibitors on hand will include 13 small companies selected by the British government as part of its "Most Innovative Small Cybersecurity Company of the Year" competition, including Hack the Box - the winner - as well as Human Firewall, Padlock, Tricerion and others.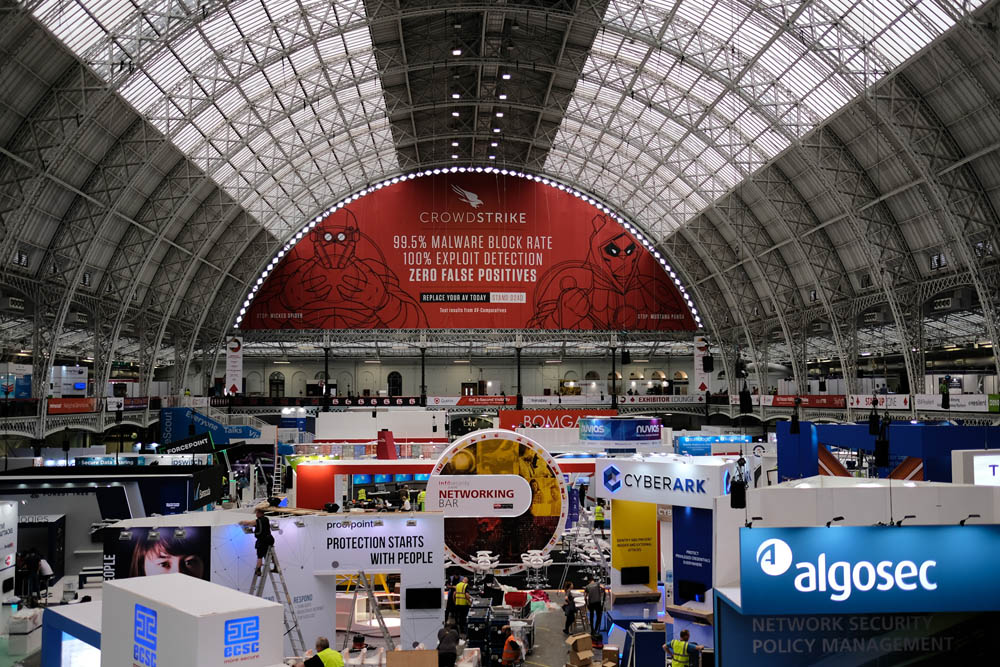 Flashback: Assembly in progress on the 2018 Infosecurity Europe 2018 conference
As in years past, I'll be conducting interviews at the Information Security Media Group stand in the exhibition hall, talking to a number of leading information security practitioners. Stay tuned for numerous video interviews from the event.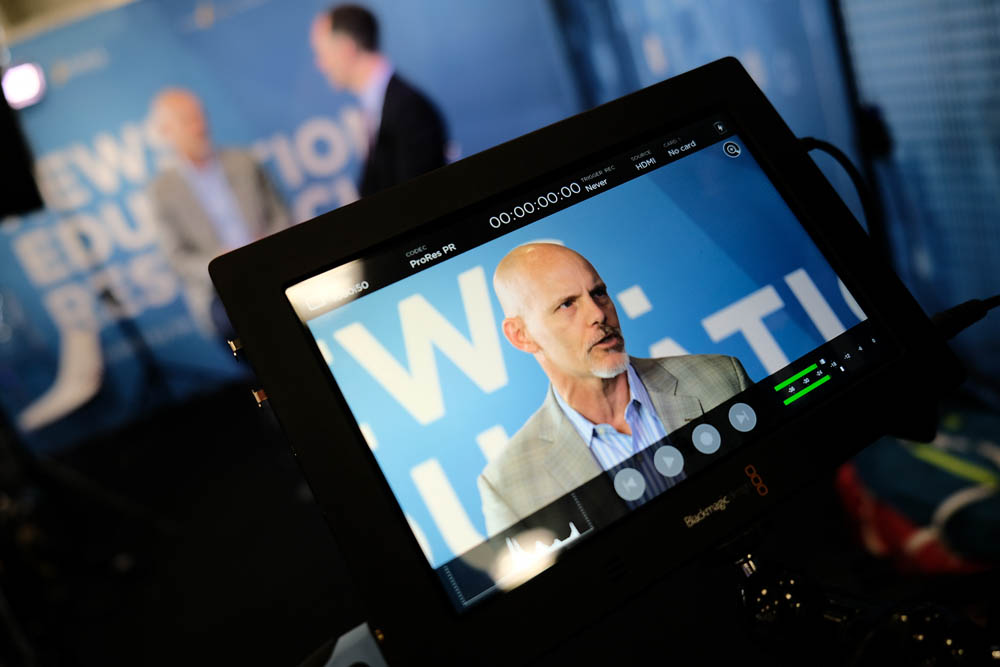 Infosecurity 2018 flashback: Talking GDPR and breach notification with IBM Resilient's Allen Rogers (Photo: ISMG)
I hope to catch you at Infosecurity 2019 in London.
All photos by Mathew Schwartz unless otherwise indicated.