Bin Laden Death Raises AML Concerns
Institutions Need Heightened Awareness to Terror-Financing Risks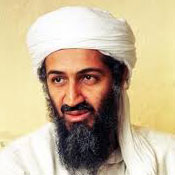 In response to Osama bin Laden's death, industry experts say banks should keep their eyes peeled for signs of money-laundering and violations to the Bank Secrecy Act , especially in Northern Africa, where support for Al Qaeda and Islamist extremists has grown in recent years.

Hugh Jones, president and CEO of Accuity, says U.S. banks need to be vigilant in their efforts to stay abreast of developing events. In April alone, Accuity added 206 Office of Foreign Assets Control enhancement records related to the Libyan sanctions program. "Institutions will still wish to screen against bin Laden's name, despite his demise," Jones says. "The moment that OFAC does something, you have an immediate need to update your lists. For instance, we have 84 spelling variations of Muammar Gaddafi. You need to be sure that you are double checking all of the name spellings."

Late Sunday night in a televised address, President Obama announced the United States had conducted an operation that killed bin Laden, whose al-Qaeda network is responsible for the murder of thousands of people, including those in the Sept. 11, 2001, terrorist attacks. [See Al-Qaida Not Seen as a Cyberthreat]

Hours after news of bin Laden's death, global financial markets felt the impact.

Brian Riley, a fraud and security analyst at TowerGroup, says financial institutions should view the elimination of bin Laden as a reason to revisit anti-money laundering strategies, "to ensure that any resurgence in terrorist activity or evolving sympathies contend with the industry's objective to deter, detect and disrupt terrorist activities aimed at the financial services industry."

One banker, who asked not to be named, went on to say that bin Laden's death provides "a unique opportunity to choke off the funding during this period of transition for al Qaeda."

Kevin Sullivan, an AML expert and former money-laundering investigator for the New York State Police, echoed that sentiment. "With the death of bin Laden, I speculate that it has the potential to cause some disorder and confusion within the ranks of Al Qaeda," he says. "Any resulting disarray might create some new and/or unusual money movement that may be a red flag and draw the attention of the authorities. Now is the time to pay close attention to high-risk, terror-aligned countries to see if there is any account activity that could be the resulting fallout and potential power struggle created by the leadership vacuum from bin Laden's death."

Sullivan goes on to say that banks should not take bin Laden's death as a sign that they can let their AML and BSA screenings become more lax. "We have not defeated terrorism yet," he says. "But, as a member of the law enforcement community that was at Ground Zero in New York from day one and everyday after for the following four months, I would just like to say that today I feel some justice has been accomplished."