Arrest in $116 Million Fraud Scheme
Houston Hospital Administrator Charged in Medicare Case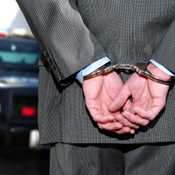 An assistant administrator at a Houston hospital has been arrested on charges related to his alleged participation in a $116 million Medicare fraud scheme.
See Also: JavaScript and Blockchain: Technologies You Can't Ignore
The fraud indictment alleges that Mohammed Khan used his position at the hospital to submit false claims to Medicare for mental health treatment. "According to the charges, he paid kickbacks to patient recruiters, owners of group homes and assisted living facilities and beneficiaries so that he could fill his hospital with patients for whom he could bill the government for medically unnecessary services or services that were never provided," says Lanny Breuer, assistant U.S. attorney general. The kickbacks, prosecutors say, included cigarettes, food and coupons redeemable for items at the hospital's "country stores."
The indictment alleges the scheme, which began in 2008, involved false and fraudulent claims for partial hospitalization services, an intensive form of outpatient treatment for severe mental illness. Khan, a Houston resident, is charged with conspiracy to commit healthcare fraud, conspiracy to pay and receive illegal healthcare kickbacks and paying or offering to pay healthcare kickbacks.
Although federal officials did not identify the hospital where Khan worked, Houston TV stations, which filmed officials seizing documents at the facility, reported that he worked at Riverside General Hospital.
The case, which was investigated by the FBI and several other agencies, was coordinated by the Medicare Fraud Strike Force.