AML & Fraud: The Global Challenge
Regulations, Risks Put New Burdens on Banks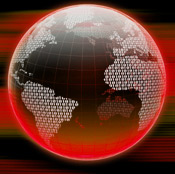 "Fraud's a tricky beast," says Zayd Sukhun, a certified anti-money-laundering specialist. "It will always catch you by surprise."

Just when you think you've filled all the gaps by investing in all the right technology, crafty criminals will come up with an unexpected way to commit fraud, says Sukhun, a Jordan-based AML guru for EastNets, a Dubai-based compliance and payments solutions provider that focuses on international ACH, identity management and global mobile remittances.

Increased cross-border transaction volume means more opportunity not just for money laundering, but also for ACH fraud, card fraud and identity theft, Sukhun says, and that means greater need for real-time transaction monitoring. As global transactions increase, and political unrest in Northern Africa continues, Sukhun says U.S. regulators will more closely scrutinize compliance with the USA Patriot Act and the Bank Secrecy Act, to name two regulations.

In other parts of the world, such as Europe, where privacy mandates often conflict with U.S. policy, regulators are just as intent on ensuring standards and sanctions are adhered to by banks and businesses operating within their borders.
Recipe Calls for Conflict Resolution
It makes for an almost too savory alphabet soup of compliance, says Gottlieb Leibbrandt, head of global markets for SWIFT, the Society for Worldwide Interbank Financial Telecommunication.

"CEOs oftentimes find themselves in conflicting regulatory environments when they operate internationally," Leibbrandt says. "And with all of this, we see a fragmentation with international commerce, which creates a menace. Ultimately, such fragmentation could force banks to choose which markets they want to operate in."

But enhanced payments options, fueled by electronic and emerging channels such as mobile, Leibbrandt says, demand more oversight. Just as e-payments have improved and enhanced consumer convenience, they also have opened fraud opportunities for criminals. "The impact of regulatory compliance is underestimated," Leibbrandt says, "especially where international payments are concerned."

From an AML perspective, EastNets' Sukhun says most international banks are complying well with existing regulatory mandates. But enhanced monitoring, going forward, will be a must.

"Regulators are looking for more efficient monitoring, and now banks are going to be expected to have more streamlined fraud-detection tools," he says. Centralizing data is the only cost-effective way to streamline, Sukhun adds.

"If you have real-time monitoring or forensics, you want to use it for your sanctions monitoring, for your anti-fraud prevention, everything," he says. "Centralizing your data is so important, for fraud detection, as well as knowing your customer."

After all, knowing your customer leads to better service and fewer fines in the long run, Sukhun says. "Compliance is always looked at as a cost center," he says. "But when you know your customers and how they behave, not only can you meet the requirements of regulatory compliance, but you also can more effectively target your customers and shape your products around what they need, rather than around what you assume they want."