Out with the Old, In with the New: Next Generation Antivirus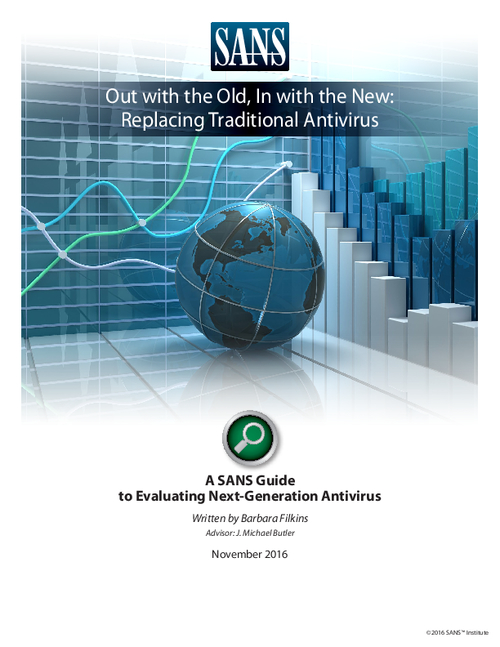 Did you know that Ransomware was cited as the leading attack by 55% of respondents in the 2016 SANS Financial Services Survey? On the other hand, ransomware is the second most common attack, reported in the 2016 SANS Healthcare Survey. Rather than dying, antivirus is actually growing up. Today, organizations look to spend their antivirus budget on replacing current solutions with next-generation antivirus (NGAV) platforms that can stop modern attacks.
NGAV takes a system-centric view of endpoint security, examining every process on every endpoint to algorithmically detect and block the malicious tools, tactics, techniques and procedures on which attackers rely. What features should you look for in an NGAV product? How will it integrate into your operational environment? What should you look for in a vendor?
Download this whitepaper to learn more about:
The differences between NGAV and traditional AV
Common planning considerations
Necessary evaluation of products and requirements
How to compare NGAV solutions