Harvard Research Group Assessment: Linux Migration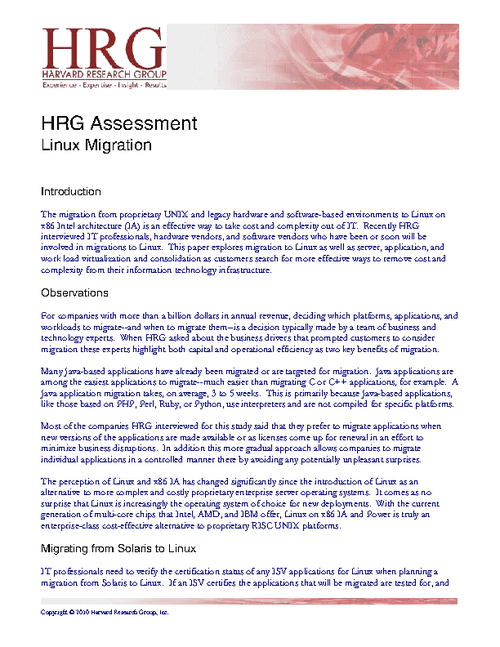 Many organizations are considering migrating from proprietary technologies to those based on free, industry-wide standards. This will not only carve out IT costs, but also help scale your IT ecosystem and potentially improve performance. To better understand the customer migration experience, the Harvard Research Group (HRG) interviewed IT professionals, hardware vendors, software vendors and the Red Hat customers who performed migrations from previous-generation platforms to Linux. HRG examined server, application, and workload migrations, as well as virtualization, consolidation and the never-ending search for more effective ways to reduce infrastructure cost and complexity.
This paper explores migration from the perspective of server, application, and workload virtualization and consolidation and identifies benefits Red Hat customers have seen from their migrations.